GP Tools is ISO 27001 certified.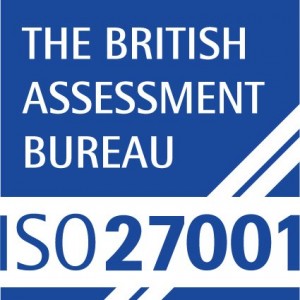 What is ISO 27001?
ISO 27001 is the international standard for Information Security. The standard is awarded to organisations that have proved they have an effective information security management system (ISMS) in place to deal with their own and others sensitive information.
An ISMS is a "systematic approach to managing confidential or sensitive corporate information so that it remains secure." Organisations such as ours, that deal with large volumes of data – need to have to a system in place that guarantees we can ensure your information is kept secure at all times. Having gained the ISO 27001 standard means that our ISMS has been assessed against a rigorous set of requirements, and is fully capable of ensuring the safety of your information.
Why have we been certified?
As technology advances, and more of us do business through the web, the cloud and other digital arenas, information security becomes more and more important. You, the user are the most important thing to us, so we wanted to ensure not only that our ISMS was operating to the highest standards, but that we were accredited to offer you peace of mind that you can trust us to keep your information safe.
What does it mean for you?
Gaining the ISO 27001 is proof that we are serious about information security and devoted to ensuring that any information you trust us with is always kept safe and secure, and will not be accessible by anyone else. We hope this provides you with peace of mind that we are vigilant, tenacious and determined in the protection of your data.